Balance Bike
Did you know your toddler could be on a bike in as little as 12 months? A balance bike is much easier to ride, so as soon as they turn one, you can help them improve their mobility with this stylish bike. It's super silent, so it's perfect for riding indoors and outdoors. Also, it's only 3.85 pounds, or in other words, extremely lightweight, so they can comfortably carry it whenever they need to.
Get it from Amazon
---
Little Tikes Cozy Coupe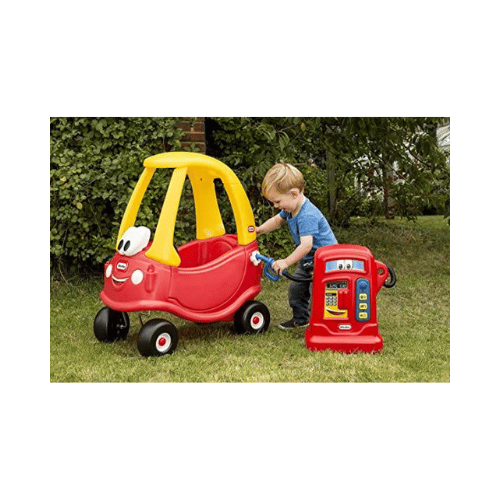 Little Tikes is one of the best makers of kiddie cars, and this one is a great example of what they can do. The tiny coupe is pretty cozy and features a comfortable high seat. There is a handle on the back for push rides and extra storage space for toys and snacks. It's a real car as far as ride-ons go; it even has an "ignition switch" and a gas cap that opens!
Get it from Amazon
---
2-Seater Land Rover Ride-On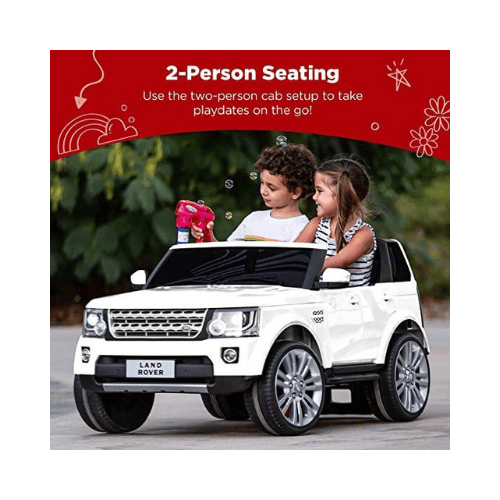 Most of us have to be at least 18 to own a luxury ride, but that's because we're not toddlers! Your toddler can ride in style with this realistic Land Rover ride-on, which seats two, features manual and remote control, and can reach 3.7 mph. It's just as good as the real thing, especially since it has 2-wheel suspension, LED headlights, a horn, and a working AUX port. It even makes realistic ignition sounds!
Get it from Amazon
---
Fisher-Price Bounce & Spin Puppy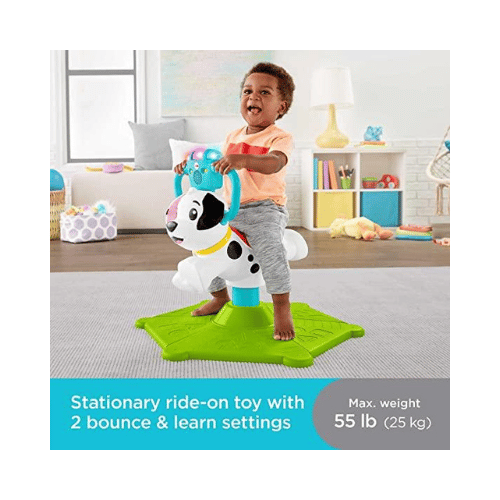 Not only does this fun riding toy bounce and spin 360 degrees, but it does so while playing music and educational content. It's got a comfortable saddle and a sturdy base, which makes them feel safe as they play. You can choose between the learning and music mode or allow them to tinker with the ABC and 123 buttons to explore more sounds and music.
Get it from Amazon
---
Step2 Up and Down Roller Coaster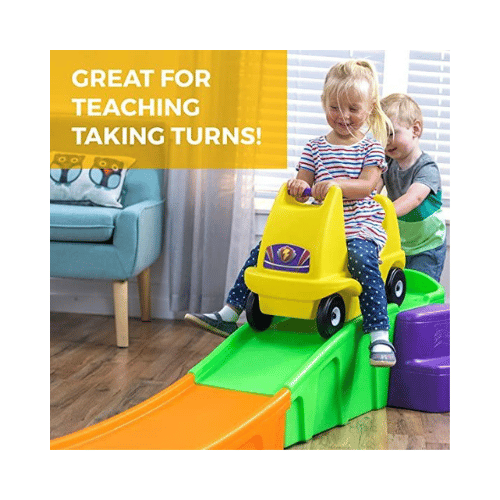 A roller coaster is the only thing better than a ride-on, especially if you can set it up in your backyard. The 10-foot track is built to keep the car in place so it is safe and stable. With a maximum weight limit of 50 pounds, this portable roller coaster makes for a safe yet thrilling ride that will make toddlers giddy with excitement.
Get it from Amazon
---
John Deere Tractor Ride On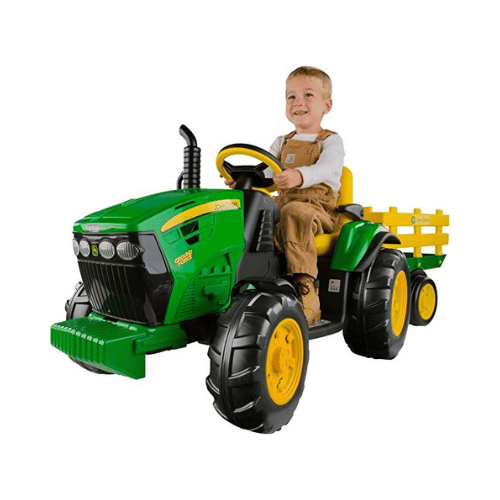 Your little farmer can now look the part with this surprisingly realistic John Deere tractor ride-on toy. Slap some dungarees and a straw hat on them for a super cool Halloween getup, or let them enjoy the feeling of driving this auto-braking tractor, which comes with a large trailer for all their farm supplies.
Get it from Amazon
---
Little Tikes Horse and Carriage
Be the fairy godmother to your toddler by giving them their own royal carriage, just like Cinderella. You can pull the reigns, push it from the roof handle, or remove the floorboard to let them ride it themselves. The horse makes clopping sounds as it moves, and the driver's door opens and closes. Moreover, there are cup holders for the passenger and the parent too!
Get it from Amazon
---
4-in-1 Stroll 'N' Trike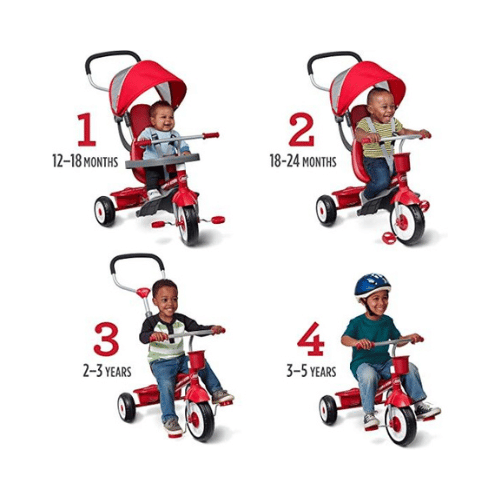 What if we told you that this is the only trike your child will need for the next five years? It's not all talk either, because that's exactly what this 4-in-1 Stroll 'N' Trike is – a multipurpose riding toy that converts to suit children of different ages. Use it as a toddler trike (12 – 18 months), a steering trike (18 – 24 months), a learning trike (24 – 36 months), and a real trike (48 – 60 months). It's extremely durable and comes with parent-controlled steering with padded steering.
Get it from Amazon
---