As a line began to form in front of the Orange County Foodbank in Garden Grove, California, Mayor of Stanton David Shawver looked over elderly residents holding grocery bags that would soon be filled with free and discounted food items.
"This is one of the many reasons I do public service," Shawver told The Epoch Times with a smile on his face at a regular giveaway Nov. 21.
To ensure local families in need can celebrate Thanksgiving, which marks the start of the holiday season, food pantries in Stanton and the food bank have been working together, Shawver said.
For the past few years, he and George Grachen, founder of Buena Park-based nonprofit Friends of Families, work to provide turkeys at food distribution. But Grachen said this year's preparation—for his organization's Nov. 19 giveaway in Stanton—had been particularly challenging.
Anticipating American turkey shortages, Grachen had been networking extensively weeks before the event to find the best wholesale options that can feed thousands.
Grachen's team contacted a South African wholesaler recommended by a distribution company in Chicago with which he had previous business dealings. The wholesaler agreed to ship the turkeys once it received the $6240 deposit.
"And that's when things started to get squirrely," Grachen told The Epoch Times.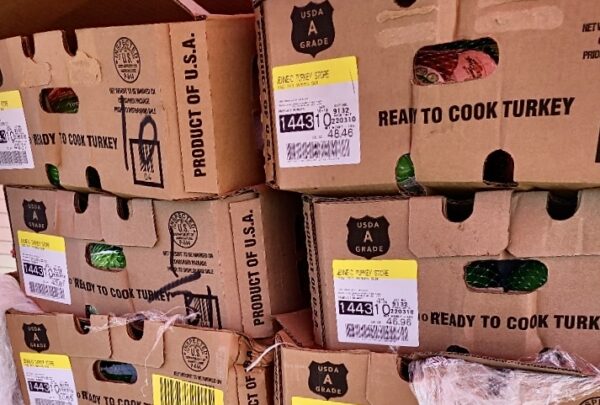 After the deposit was made, the wholesaler asked them to order more turkeys to fill the shipping container, to which they agreed. But then the company's representative started giving them different shipping dates that were too close to or after the Thanksgiving holiday, according to Grachen.
Soon after, the shipment location was also changed multiple times between South Africa and South America, he said.
Concerned by the uncertainty, Grachen requested a refund of the deposit three weeks ago, but the representative never responded since then, he said.
Despite the challenges, Grachen, Shawver, and the volunteers pulled together resources by buying fundraised turkeys from Costco and working with local companies that donated chickens, bread, vegetables, and even Korean barbeque ribs to make up for the turkey shortage.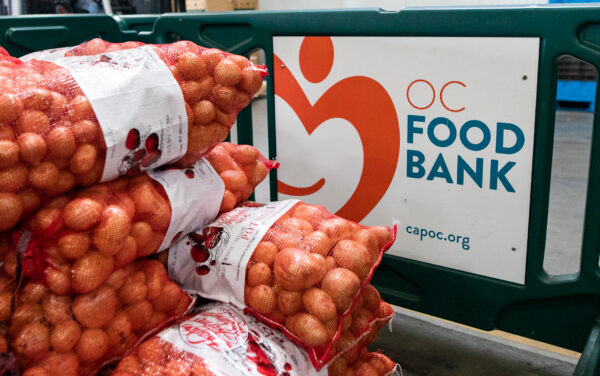 On Nov. 19, more than 600 low-income families joined the drive-through distribution and went home with boxes full of food—and diapers, for those with babies at home—for the holiday.
Among them was a young mother of six children, Shawver remembered.
"Thank you for what you're giving me," she said, as recalled by Shawver. "I was a drug addict. I use to live on the streets, and my husband's dead."
Recently out of rehabilitation, she asked him if she could come back with her family next year to help with the food handout.
"Now that's what I'm paying it forward: people," Shawver said.
He credits God's oversight and community participation for the success of this year's event.
"This was meant to be, and everybody I know came together and made it happen," he said. "If people have the ability to help and they don't do it, it doesn't happen. Always remember that no good deed goes unpunished."
.