Strawberries are one of nature's most delicious and versatile delicacies, suitable to enjoy alone or with a fresh fruit salad.
And while buying these perfectly pink fruits from the grocery store can cost, these heart-shaped hits of sugary sweetness can be surprisingly easy to grow in your backyard from seed, especially when armed with the right information.
Read on to find out how to get green-fingered and plant your own crop in time for summer.
Here's how to grow strawberries from seeds, in pots and how long the fruit takes to grow.
Where to Buy Strawberry Seeds
Samantha Jones, gardening expert at MyJobQuote.co.uk, told Newsweek: "Strawberry plants are native to North America, although they can be planted anywhere, as long as the basic needs are met."
The plants can be found at most garden centers, often sold as a pack of six, suggests Miracle-Gro's gardening guru, Kate Turner.
She said: "Spring is the ideal time to plant strawberries for a wonderful summer harvest.
"Check them thoroughly and remove any yellowing leaves. Once you have strawberries, you can learn how to propagate them from runners."
How to Grow Strawberries From Seeds
Gena Lorainne, horticulturist and gardener at Fantastic Services, suggests some strawberry seeds need to be cold-treated to germinate.
She tells Newsweek: "One way to encourage the growth of strawberry seeds is to place them in a freezer.
"This technique, known as a cold treatment, allows you to simulate winter conditions and then slowly warm back up—which signals the seed that spring has arrived and it's time to grow!"
She believes keeping the strawberry seeds cold for between two and four weeks gives them the best chance of success later in life.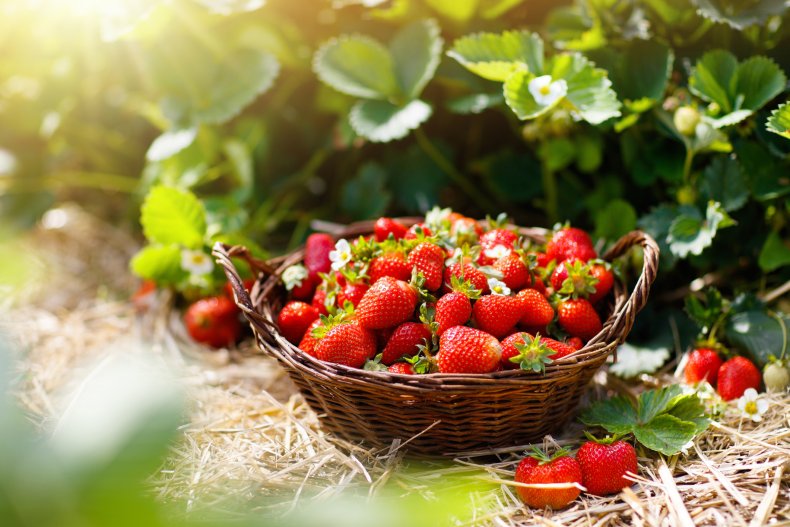 Lorainne added: "Take them out of the freezer and allow them to slowly warm up to room temperature in a jar or container.
"After you've taken out the seeds from their packaging, you'll need to prepare a hospitable place for them. One of the most convenient ways to do this is with a seed tray."
Should You Grow Strawberries in Pots?
Nick Woodward, Founder of Essential Living, describes strawberries as "the best fruit to grow indoors" adding, "even though they take up to two months to fully grow, they taste just as good knowing you grew them yourself."
He believes first taking time to consider the amount of space required can be key to cultivating a successful crop.
Woodward said: "Growing strawberries in pots or containers which hang from the ceiling are great options and can save you space.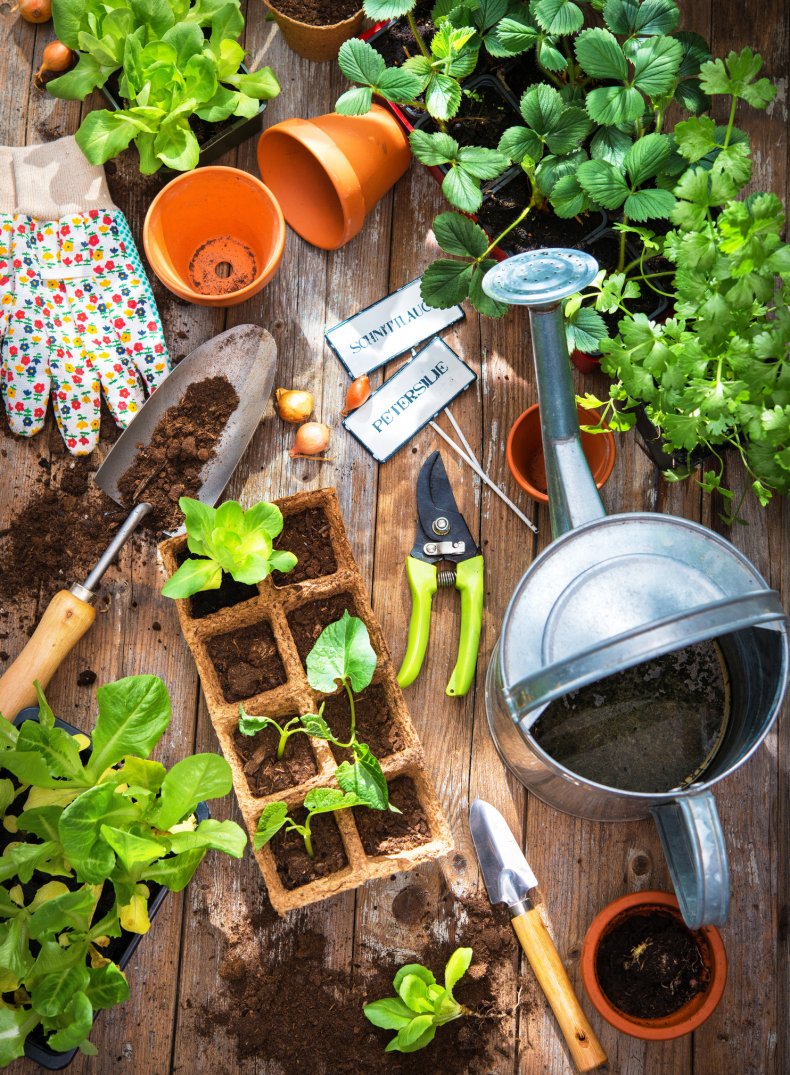 "Alternatively, a windowsill can also be used, but be sure not to overcrowd the plants as they can become vulnerable to disease or mold."
Another key ingredient to growing strawberry houseplants is sun exposure, whether indoors or out, strawberries need at least six hours of sun per day. This can either be provided by sun exposure or by using indoor plant lighting.
Woodward added: "Consider the variety of strawberry as there are two major types. June bearing strawberries (funnily enough produced in June), and ever-bearing strawberries (which will fruit twice a year)."
He suggests a little preparation before planting strawberry plants, from trimming any old or dead leaves and the roots to around four to five inches and soaking the roots for an hour, can go a long way to ensuring the fruits of labor.
He said: "Plant the strawberry so the crown is even with the soil surface and the root system fans out. Strawberries can be planted in almost anything given the correct soil, water and light and show the best results in a soil pH of 5.6 to 6.3."
The Essential Living Founder also recommends using a control release fertilizer until the plant flowers, and once you start to see this, fertilize every ten days until harvesting is finished.
He added: "Also when growing strawberry plants indoors, you will want to remove the blossoms for the first six weeks after planting as this allows the plant time to establish before expanding its energy on producing fruit."